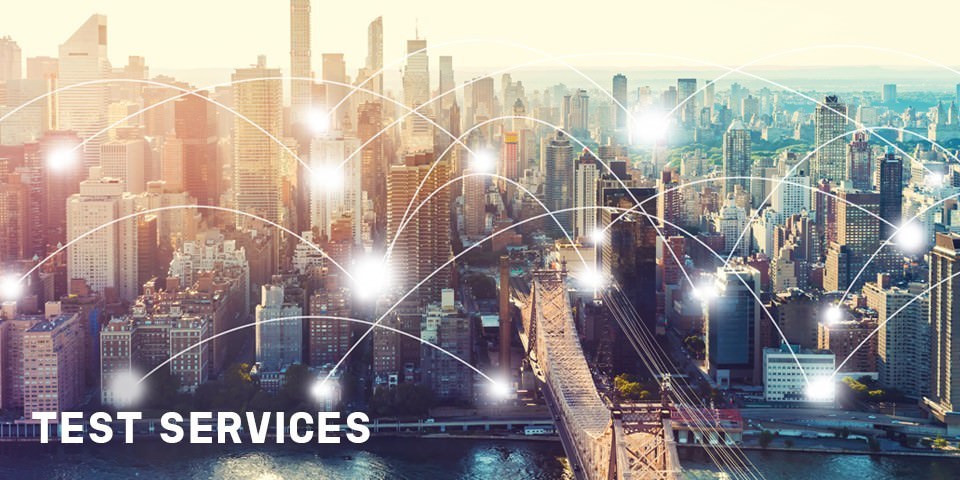 Bluetooth® related questions and answers
What is the purpose of the Bluetooth® SIG?
The primary purpose of the Bluetooth SIG is to support members to make sure that all Bluetooth products are qualified properly and that they comply with the Bluetooth license agreements. The Bluetooth compliance program consists of two steps, which Bluetooth SIG members have to complete – the qualification and the declaration process.
When do I need to become a Bluetooth® SIG member?
Any company incorporating Bluetooth wireless technology into products, using the technology to offer goods and services or simply rebranding a product with Bluetooth technology, must become a member of the Bluetooth SIG.
Can anyone join membership within the Bluetooth® SIG?
Membership within the Bluetooth SIG is reserved at the company level. Therefore, any incorporated company willing to sign the Bluetooth SIG Membership Agreements can join as an Adopter member of the Bluetooth SIG. Adopter membership is free. Only companies with unique e-mail domains associated with their company will be accepted for membership. Universities may only be registered by someone with the power and authority to accept the Membership Agreements on behalf of the school.
What security level does the Bluetooth® wireless technology have?
Bluetooth wireless technology is considered very secure with a challenge response authentication algorithm and 128 bit encryption built into the baseband. The Bluetooth wireless technology security algorithms have so far not been compromised.
Who is licensed to use the Bluetooth® trademarks?
All members are licensees of the Bluetooth trademarks. When a company registers for membership, they agree to the Bluetooth Trademark Licensing Agreement, thus allowing them to use the Bluetooth trademarks in relation to fully qualified and listed products. Any company planning on incorporating Bluetooth wireless technology, selling qualified Bluetooth enabled products, etc. must become a member of the Bluetooth SIG in order to become properly licensed to use the trademarks in relation to their own brand name.
Bluetooth® Qualification and Declaration Processes
There are two steps members have to follow to fulfill the compliance program: Qualification and Declaration.  By completing these steps, members will demonstrate and declare their product's compliance to the requirements and conditions of the membership agreements.  Members may update their listings at any time including adding new products to their Product List.
Depending on the product type the qualification and declaration processes vary considerably regarding test requirements and listing processes. Please turn to www.Bluetooth.org or ask your 7layers Bluetooth Qualified Consultant (BQC) for consultancy services at info@7layers.com.
What are the Product Type definitions?
The Bluetooth SIG distinguishes between End Products, Controller subsystems, Host subsystem, Profile Subsystem and Components.
What is a Qualified Design?
A design that is qualified according to the Bluetooth Qualification Process and as such meets the definition of a Compliant Portion as defined in the Bluetooth license agreements. The Qualified design may be utilized in a range of Bluetooth products.
What is a Declaration ID?
A Declaration ID is a unique identification number assigned to a listing. (QDIDs will no longer be purchased).  A single listing fee and Declaration ID may include multiple products.
Do I have to display the QDID and/or Declaration ID on products, packaging or other documentation?
No, the Qualification Program Reference Document (PRD) and Declaration Process Document (DPD) do not have any marking requirements.
When do I need a new Declaration ID?
A new Declaration ID is required if you are qualifying a new design or listing a new product based on another manufactures' design (combination of subsystems) or re-branding an already qualified design.
What is the latest version of the Bluetooth® specification?
The latest Bluetooth specification is Bluetooth 5. It has been adopted by the Bluetooth SIG on 6th Dec 2016 and comes with 2x speed, 4x range, 8x larger broadcast capacity. Bluetooth 5 also features improved interoperability and coexistence with other wireless technologies. 7layers is ready to offer Bluetooth 5 Qualification services and has also updated its Interlab Test Solution Bluetooth RF accordingly.
The former version was adopted by the Bluetooth SIG Board of Directors in 2014, called Bluetooth Core specification v4.x. This Core Specification version introduces new features for Bluetooth low energy wireless technology.  To download the latest versions of the Bluetooth Test Specifications and other test related documentation please visit the Test Requirements page on www.bluetooth.org.
What are some of the technical details of the Bluetooth® wireless specification?
The Bluetooth wireless specification defines a low-power, low-cost technology that provides a standardized platform for eliminating cables between mobile devices and facilitating connections between products. Unlike many other wireless standards, the Bluetooth wireless specification includes both link layer and application layer definitions for product developers. Radios that comply with the Bluetooth wireless specification operate in the unlicensed, 2.4 GHz radio spectrum ensuring communication compatibility worldwide. These radios use a spread spectrum, frequency hopping, full-duplex signal at up to 1600 hops/sec. The signal hops among 79 frequencies at 1 MHz intervals to give a high degree of interference immunity. While point-to-point connections are supported, the specification allows up to seven simultaneous connections to be established and maintained by a single radio.
Are there other standards/offerings within the 2.4GHz band that will interfere with Bluetooth® capabilities?
Bluetooth wireless technology uses the unlicensed 2.4GHz band, which can be used by many other types of devices such as cordless phones and microwave ovens. Any device designed for use in an unlicensed band should be designed for robustness in the presence of interference, and the Bluetooth wireless technology has many features, including Adaptive Frequency Hopping (AFH), to provide the robustness needed to operate in a crowded radio environment. Bluetooth technology's ability to detect and avoid in-band interference gives it a strong advantage over other short-range wireless technologies that lack this capability.
What is Bluetooth® low energy wireless technology?
Bluetooth v4.0 introduced low energy technology to the Bluetooth Core Specification, enabling new types of devices that are able to operate for months or even years on tiny batteries.
Key features of Bluetooth low energy wireless technology include:
Ultra-low peak, average and idle mode power consumption
Ability to run for years on standard, coin-cell batteries
Low cost
Multi-vendor interoperability
Enhanced range
What is the Bluetooth® Regulatory Testing?
The 2.4 GHz ISM band is available and unlicensed in most countries worldwide, but despite many years of harmonization efforts, there are still regional variations in approval processes, spectrum allocation, and radio requirements. In order to ensure that your Bluetooth device complies to the regulatory requirements of your target markets please turn to your 7layers regulatory and type approval services experts. They have many years' experience bringing to market devices with integrated Bluetooth connectivity to all corners of the world. (mailto:info@7layers.com)  .
Does 7layers provide Bluetooth® RF testing?
Does 7layers provide Bluetooth® profile and/or protocol testing?
What is 7layers' lead time to begin testing?
On average, about two weeks.
Do you have further questions or need a quote? Then please contact us.