Sri Lanka: New type approval regulation from DEC 2020
The Telecommunications Regulatory Commission of Sri Lanka (TRCSL) has issued "Radio and Telecommunications Terminal Equipment (RTTE) Type Approval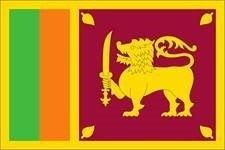 Rules 2020" with following major changes:
All products must be approved under the new RTTE Type Approval Rules from 16th DEC 2020
Already launched approval processes (before 16th DEC 2020) will get a certificate under the previous regulation
Approval certificates issued under the old rules, will expire on 17th JUN 2021
Certificates validity will be 4 years (before: up to 3 years)
National labelling will be mandatory
Samples are required on demand (1-2 devices)
Following RF products are exempted (as long they fulfil usual RED requirements):

Mounted SRD (e.g. in laptops) with radio technologies like WiFi or Bluetooth
Transmitter equipment with RF output power <50 mW (EIRP)
Devices intended for installing in vehicles as part of car navigation units, remote car keys that use short range technologies such as WiFi, Bluetooth, etc.
If you are interested, please get in contact with us for getting a quotation info@7layers.com.